Premium AC
09:30 am Check-in Rooms For Tourists Arriving Early Morning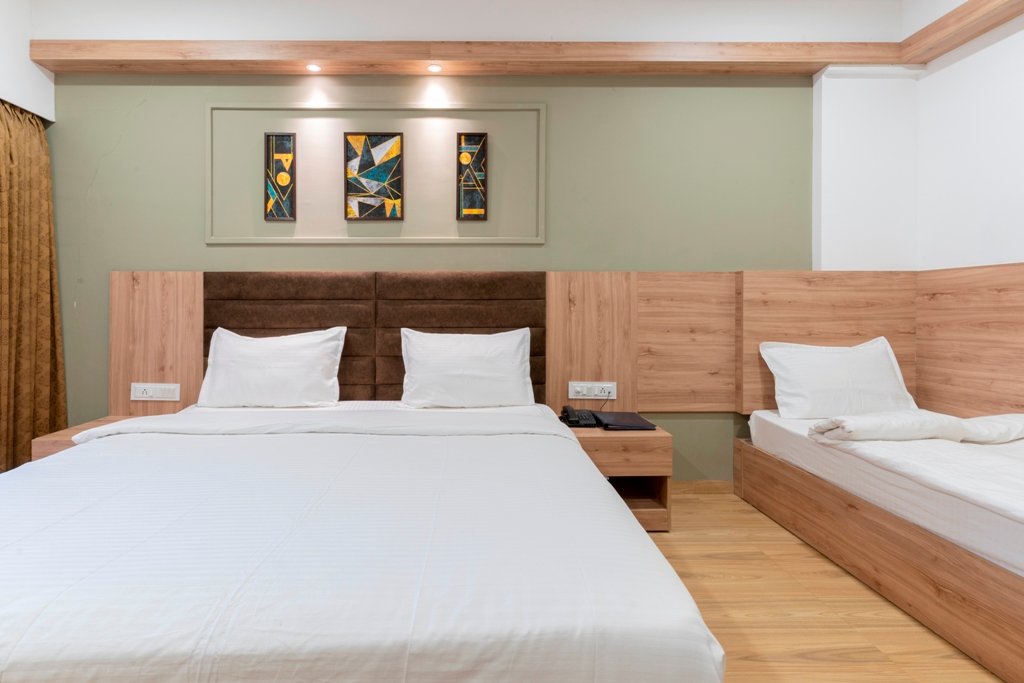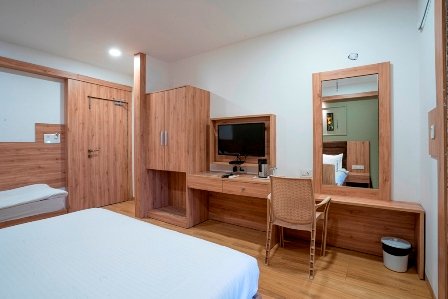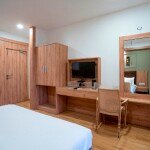 Early Check-in and Check-out Rooms For Tourists Arriving Early Morning
Amenities
Air conditioner
Cleaning
24 Hour Hot Water
TV
Comfort Mattress
Minibar (Non Alcohol)
Terms and Conditions for Early Check-in and Check-out Rooms
Check In Time : 9:30 AM and Check Out Time : 7:30 AM. 
Includes Breakfast Next Day For CP Plan. 
King size bed or Two / Three single Bed will be provided as per availability. 
Compulsory Check Out 7:30 AM. 
Hotel Rules
GST applicable as per government norms.
Check-in time from 12:00 PM, check-out by 10:00 AM. (For Early Check-in Rooms Check-in time from 09:30 AM, check-out by 07:30 AM.)
At the time of Check-in, a valid ID Proof is required of all the guests as per government norms. (PAN Card is not Valid ID Proof)
Child below 3 years will be entitled for complimentary stay without any additional arrangements. 
No Amendment in the Booking will be allowed once confirmed. 
No-show will be treated as lapse of Booking without any refund. 
In case of triple occupancy, extra person/child will be accommodated on chargeable-basis and provided with an extra mattress.
Balcony Rooms will be allotted subject to availability and it will be provided on first come and first serve basis. 
Balcony Rooms allotment cannot be planned in advance, Rooms will be allotted at the time of check-in only.
Note
Entry Ticket to any attractions are not included in these packages. However, assistance will be provided to obtain the tickets (subject to availability). 
Statue of Unity will remain closed every Monday. 
For the guests checking-in the resort on Sunday, the same-day Statue of Unity visit will be arranged, Subject to Tickets Availability. (Statue of Unity visit time : 8.00 am to 6.00 pm)
Cancellation
Booking Once Done are neither Transferable nor Refundable.